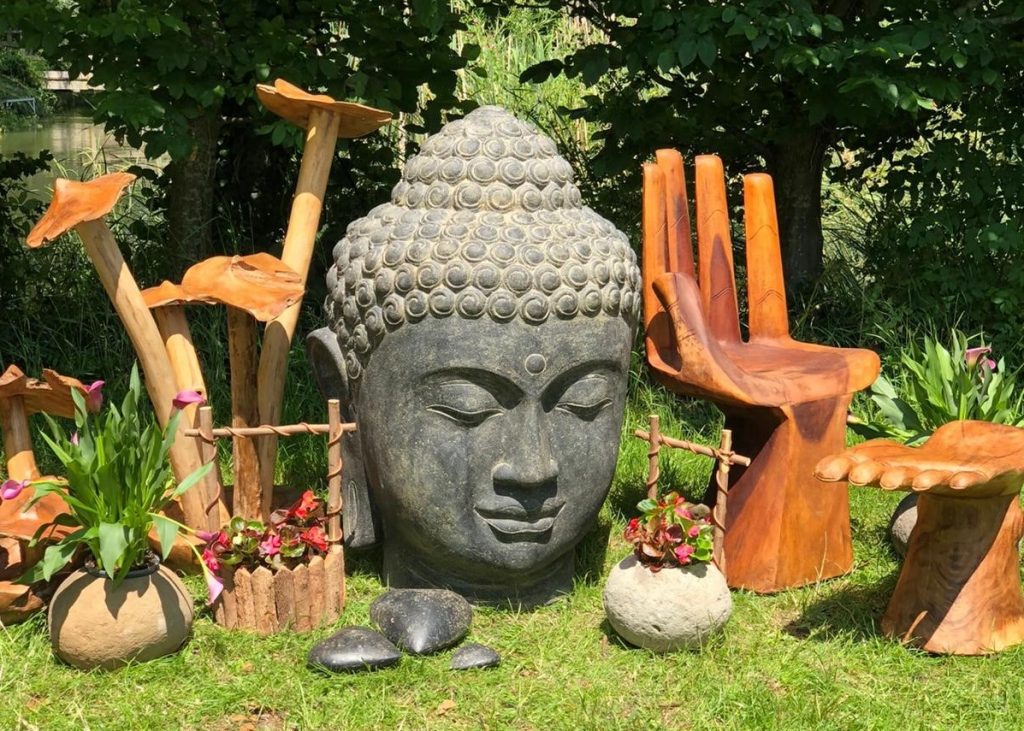 Our range of accessories are made from natural materials and ethically sourced. Our emphasis is on tactile, beautiful objects that can enhance a space, be it indoor or out.
We have solid wood rocking horses in a variety of shapes from tractors to a traditional horse. Also made from solid wood we have hand carved wood bowls from a solid block of teak root. The roots are classified as waste products and so the indigenous forest communities are able to make and sell them, brining much needed work to rural areas.
Our handmade braziers using the iron salvaged from iron tyres of the cart wheels, these braziers are substantial striking in a very rustic way.
We also have a great range of rustic mirrors and animals made from bamboo roots along with a whole host of interesting accessories for the home and garden.